From the beginning of April 2017, we executed works related to the renovation of the facade of the building of the District Court of Warsaw – Śródmieście Warszawa.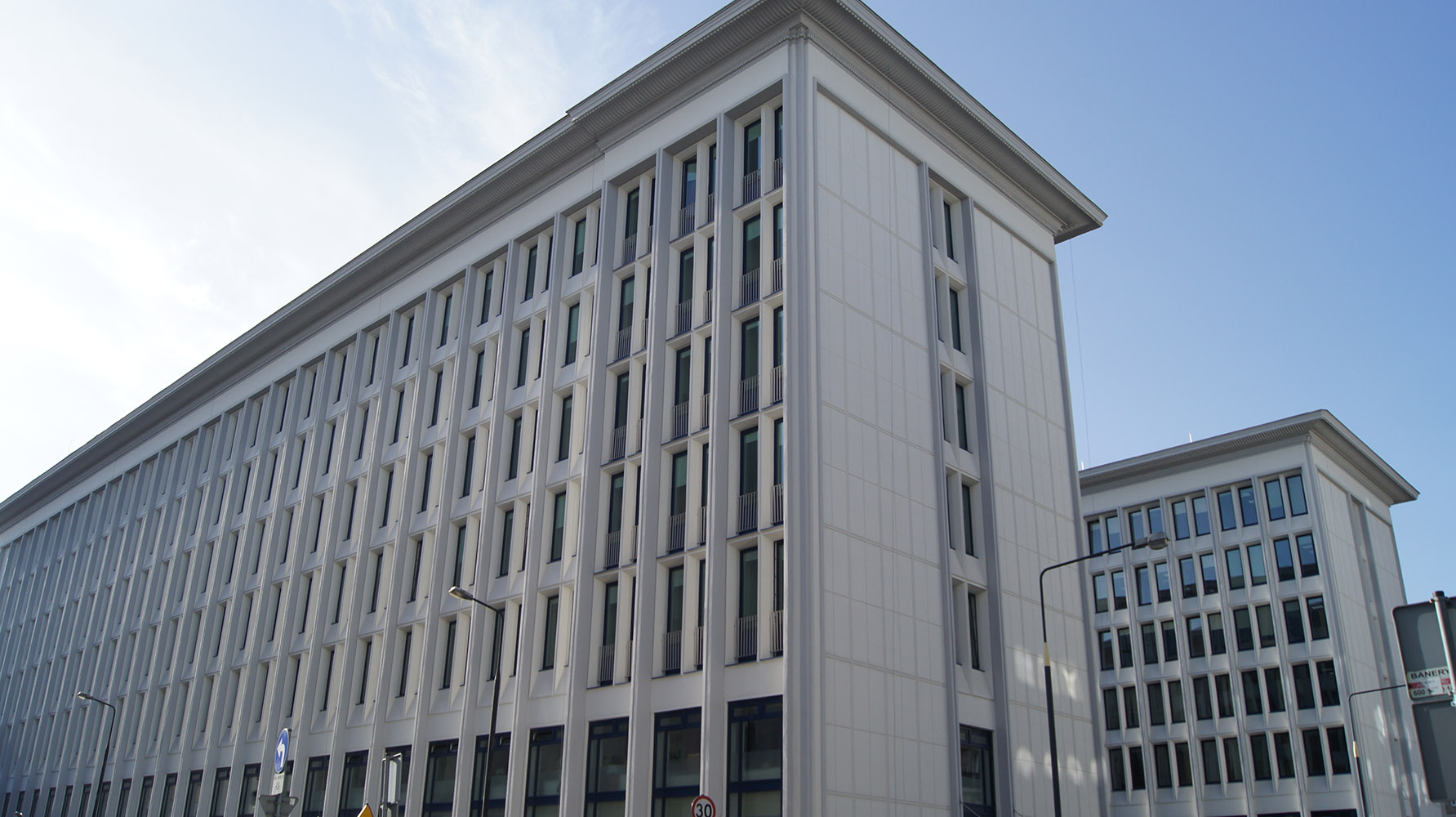 It is one of the first buildings constructed in post-war Warsaw. It was designed in 1946 by Marek Leykam in the style of historicizing modernism, put into use four years later. Initially, the building was intended for the Ministry of Metallurgy. The building has a "U" shape, it is a six-story building with a characteristic vertical facade decoration.
During the renovation, the doors leading from the outside to the inside of the building were replaced with aluminum glazed windows in the colors of the window joinery. Originally, the external doors leading to the building were wooden, glazed in the form of glazed coffers. The door handles were made of brass in a simple form.