Beginning of July 2016, ANPOL executed  Renovation of the facade of the building of the Ministry of Finance at ul. Świętokrzyska 12 in Warsaw.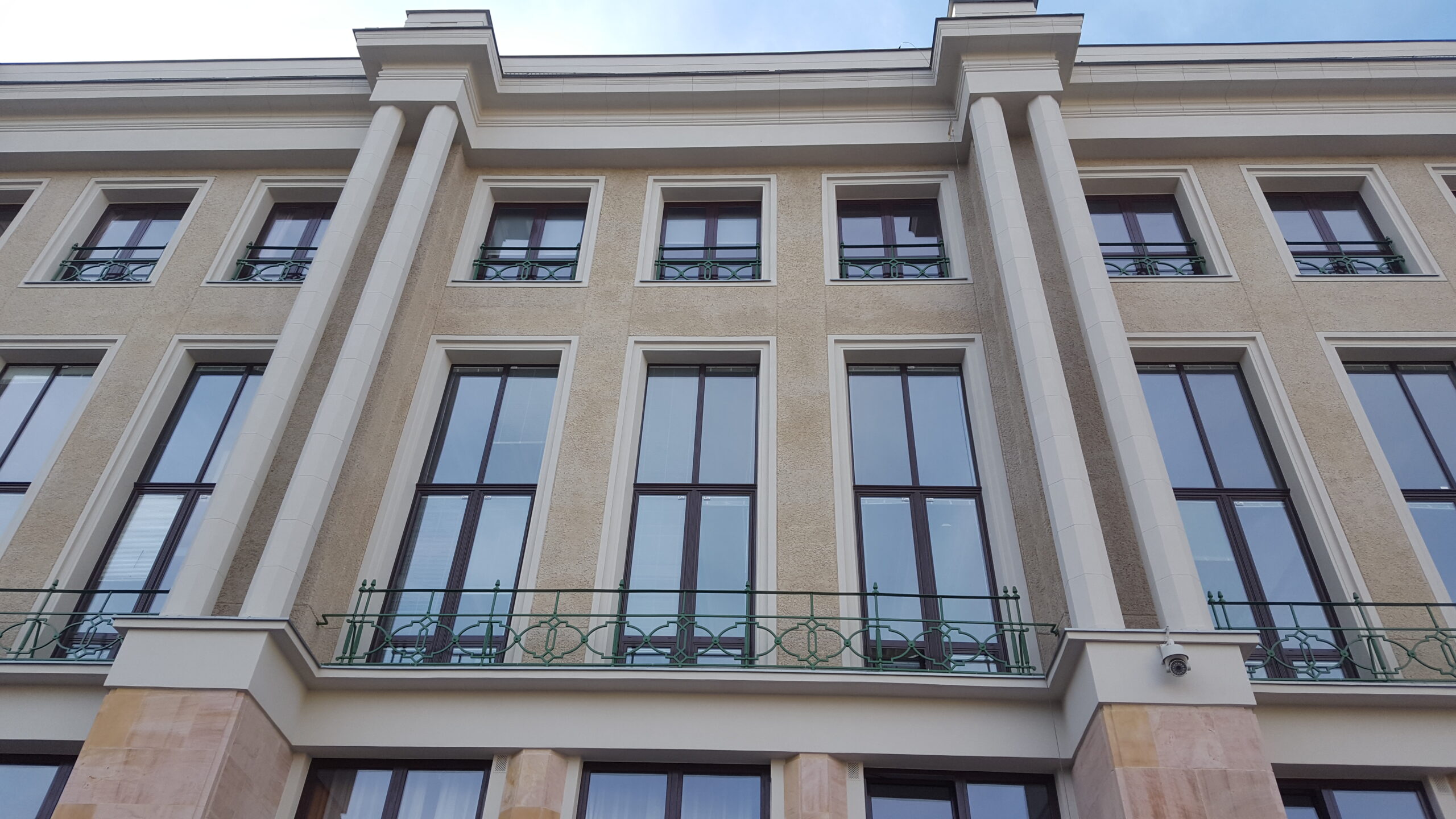 History: The building is located in the quarter of Świętokrzyska, Czackiego, Traugutta and Krakowskie Przedmieście streets, it is an example of socialist realist architecture. In 2012, it was entered in the register of monuments. It has been the ministerial seat continuously since its foundation. The architecture combines the features of modernism with the canons of the socialist realism style, with the simultaneous use of palace assumptions of the Renaissance and Baroque periods. The main advantage of this monument is the high artistic value of a well-preserved, original interior design, which is characterized by elegance, careful workmanship and the use of luxurious materials.
Renovation of the façade of the Ministry of Finance building included the following : cleaning, repairing and protecting the façade, cornices and plinths of the 'T' façade of the building of the Ministry of Finance against weather conditions, replacement of the method of fastening the flashing of cornices and parapet walls with dowels with an EPDM washer or making steel hoods, comprehensive cleaning of windows and doors, including the washing of insulating glass units and jambs, outside and inside, after the completion of construction works, execution of a security in the form of a roof over the entrance to the building of the Ministry of Finance from the side of the car park (Traugutta Street).
Modernization was aimed at stopping the degradation processes and obtaining stable technical parameters of the structure and stone elements of the facade by restoring the aesthetic form.