From the beginning of September 2016, we executed works related to the renovation of the facade of building B of the Józefów City Hall along with the implementation of anti-graffiti protection of the external walls of building B of the Office. at ul. Kardynała Wyszyńskiego.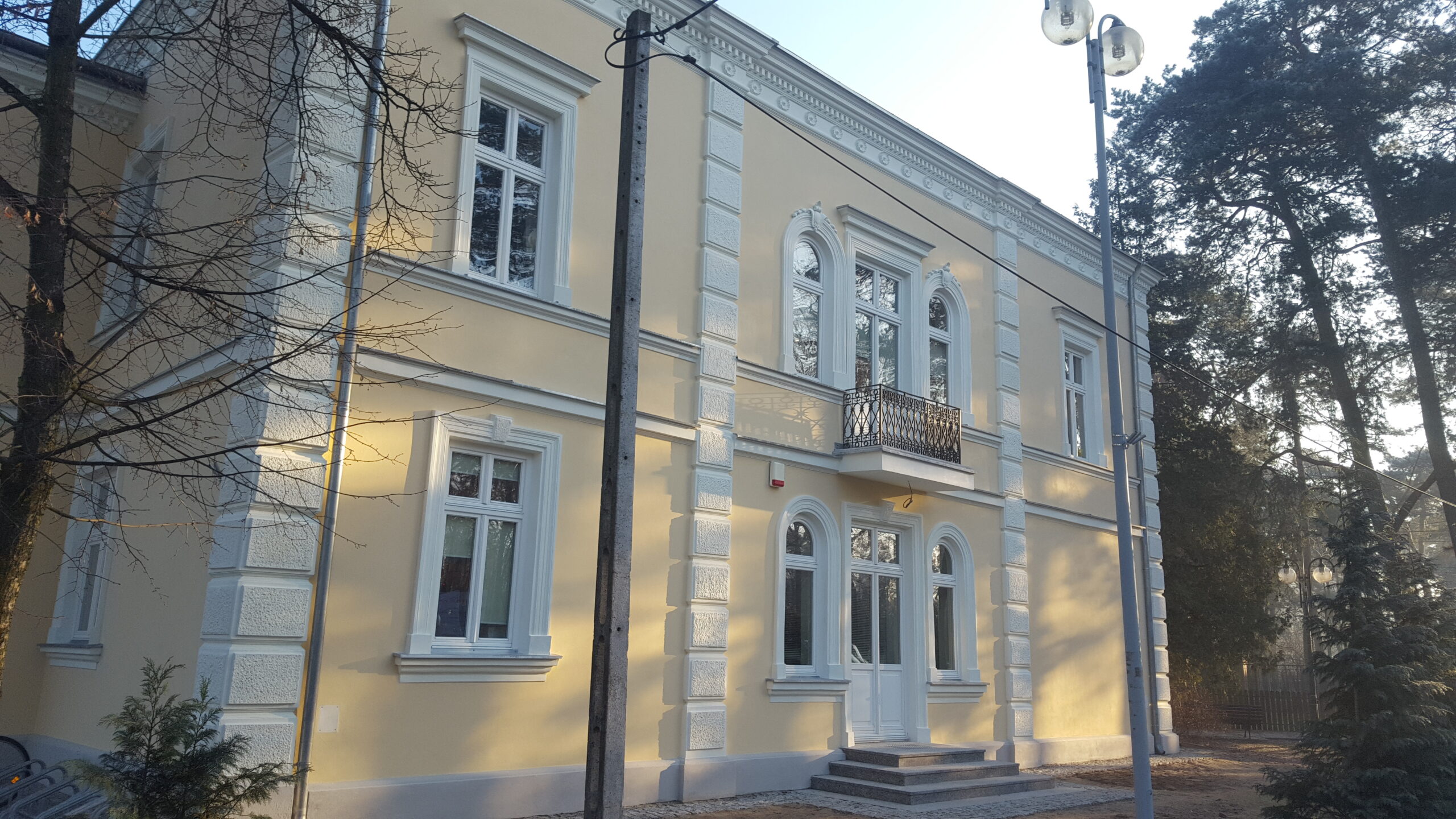 Scope of renovation works: drying of foundation walls, vertical and horizontal anti-moisture insulation,
renovation of external stairs on 3 sides of the building, plaster reflection, repair of cracks in the walls,
– replacement of the front door on the north-west and south-east sides, replacement of the roof above the entrance from the north-west, making new plasters, fixing new decorative elements, wall lighting installation, construction of a ramp for the disabled, making a band of granite cubes .